Welcome to Barton House Memory Care
Welcome to Barton House.
Barton House is designed with our residents' needs in mind. We are a one of kind caregiving model, serving Alzheimer's, dementia care, and memory care residents.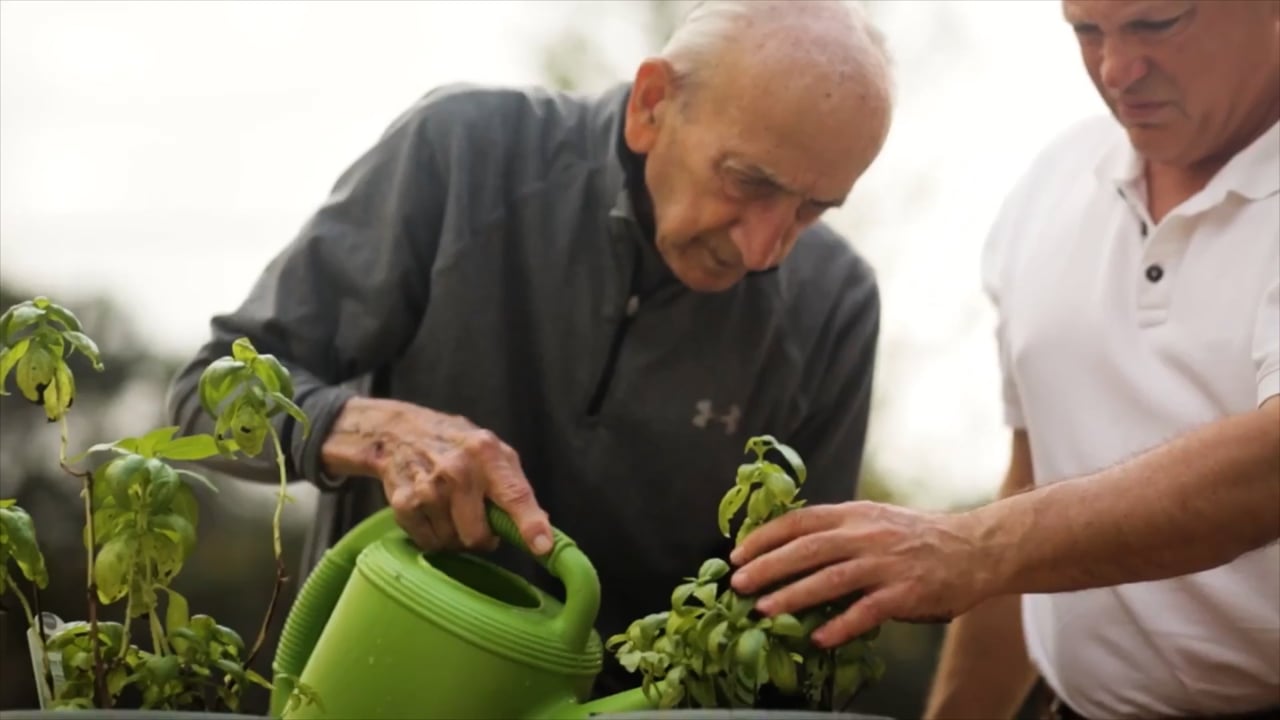 What Sets Us Apart
A Welcoming Design
Barton House is a memory care and assisted living facility where a person with Alzheimer's disease or dementia is welcome. Our private resident rooms and spacious common areas create a warm environment. This is home — this is Barton House.
Joyful Moments
As a memory care Sugar Land facility, we see every day as an opportunity to look for ideas to make one's life better. We never forget that individuals with Alzheimer's disease are individuals first. Our goal is to make each moment matter.
Memory Care, Dementia Care,
& Alzheimer's Disease Experts
For over 20 years, Barton House has been working with people with dementia and Alzheimer's disease. We have a simple philosophy when it comes to caring. We focus on our strengths rather than our weaknesses. We are always kind and we never stop trying to communicate.
Tenured Staff
Compassionate caregivers with years of dementia-specific knowledge. Many of our caregivers have been with Barton House since the beginning — 1998. Our unique team embodies our philosophy of care.
A Day In The Life
at Barton House
Do you wonder how your loved one's day will look when they become part of the Barton House family? Learn more about our program in this example of a day in the life.
A Day In The Life
with Charles
Dr. Charles Dowdy awakes and gets dressed with guidance from a Caregiver who has set out clothes for him to choose his outfit. He needs assistance with his socks, shoes, and belt. Today he wears khakis and a button-down shirt.
6:00 am
Dr. Dowdy was formerly a clinical psychologist and his hobby was woodworking, so he enjoys the familiar things such as doing rounds or helping to fix things. Staff creatively uses these familiar activities throughout the day by sometimes "paging" him to help with rounds (sometimes to redirect him from another Resident's room), or engaging him to help the maintenance director "fix" things in the house.
6:00 am
Dr. Dowdy goes to the dining room for coffee and to visit with other Residents that are up that early.  He reads the newspaper while drinking his coffee. After morning coffee and his newspaper, Charles strolls through the building talking with staff and other Residents until breakfast is served.
6:30 am
Breakfast is served from 8:00 to 9:00 and is come and go for Residents. Dr. Dowdy eats around 8 am. He needs some cuing, but no assistance with eating breakfast.
8:00 am
After breakfast, he quite often goes outside in the secure backyard to putter and garden and wander on the walking paths. The backyard doors are unlocked each day, weather permitting, for Residents to come and go as they want. Staff checks on him to offer hydration, sunscreen, or a hat. He enjoys being on his own in the garden but really enjoys one-on-one sitting and talking with staff or other Residents.
9:00 am
Brunch is served at 11 am, and all the Residents sit and eat together.
11:00 am
Lunch time. Charles sometimes sits for this meal, and other times he is too busy to sit down. Those days our cook serves him finger foods that can be eaten on the go.
Dr. Dowdy usually experiences sundowning behavior in the afternoon, which is increased behaviors of agitation, wandering, anxiety, frustration. This can be a common occurrence with Alzheimer's disease.
2:00 pm
After lunch the house turns the lights down from 3:00 to 4:00 pm and puts on soft music to encourage Residents to rest and nap. This is called Quiet Time. Dr. Dowdy rests in his room during this time.
3:00 pm
Exercise is offered in a group activity for all Residents. Dr. Dowdy sometimes participates, and really enjoys ball toss, balloon volleyball, and physical games. Physical activity can be helpful to folks that have challenges in communication. It is a way for the person to express themselves when words do not come easily.
4:00 pm
Dinner is served at 5 pm and Charles is gently encouraged, like at the lunch meal, to sit and eat if he wants to but we adapt with finger foods if he doesn't.
5:00 pm
After dinner is a social time for Residents when many families visit, as well as group activities like listening to music, enjoying the back porch, reminiscing, dancing, singing, and playing board games. Dr. Dowdy enjoys these activities and is quite the singer, leading the singing groups at times.
6:00 pm
Later in the evening everyone enjoys a snack and an evening movie that is generationally appropriate.
7:30 pm
Bedtime is usually around 9-9:30 pm. Sometimes he has insomnia and wakes during the night. During these times, the staff will offer a snack and beverage, or ask for his assistance with rounds at night or sit and talk with him until he drifts off to sleep again.
9:00 pm
Uncommon Programs. Quality Experiences.
Beauty day
Music and singing
Solving a puzzle
Enjoying the garden
Time with family
Games and fun
Arts and crafts
Physical fitness
Outdoor relaxation
Delicious home-cooked meals
Our Physical Program
Family Experiences
My priority in choosing a memory care facility was to have the people around your loved one to actually love working with people with dementia — it's their calling, it's their heart. This is what I found at Barton House.

Read More
Everyone in the building is a care giver. I love that!

Read More
You become a family within Barton House

Read More
"I love the small family-like environment."

Read More
They truly love and express that love to residents and their families.

Read More
"Your care for the residents is obviously a calling and ministry."

Read More
Barton House has been an integral part of my family's lives.

Read More
"My Dad always looked nice."

Read More
Meet May
In her early twenties, May traveled with the USO to entertain our U.S. troops.
Her skill as a musician and singer lifted many lives.
Later raising two children she watched them as they became involved in different businesses.
May's bright spirit and smile still lights up a room at Barton House.
We believe this is her time to receive back the love she graced upon others.
Meet Charlie
Charlie took over his father's hardware store in the late 1940s and built an even bigger business.
People said it was due to Charlie's willingness to help others in his community.
He became a father to three daughters and 4 grandchildren.
Charlie survived battles with cancer and other challenges.
At Barton House, we are reminded of how lucky we are to have such great individuals as Charlie.
Resources & Articles